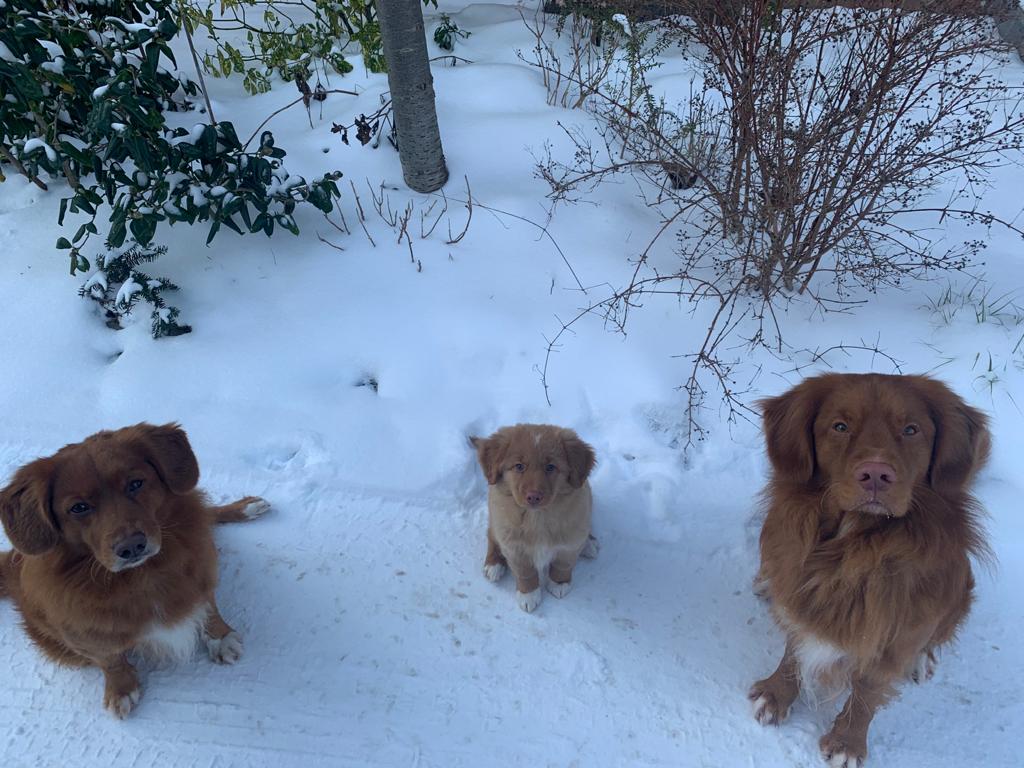 Culli, Yuma & Eloy @ RhineMeadow (Sep 2018)
The dogs at RhineMeadow
These are our Nova Scotia Duck Tolling Retriever males:
"Culli" - Rhineferries Cullinan Rebel
"Yuma" - Rhineferries Culaq Yuma
"Eloy - Eligiusz vom Augsburger Land


At the side navigation you will find facts and more information about our dogs.

Excellent!
We tested our Cullinan for widely spread skeletal dysplasia of Tollers.
The change in DNA sequence responsible for "chondrodystrophy" (CDDY).
The result shows Culli is clear - CDDY: "N/N"