RhineMeadow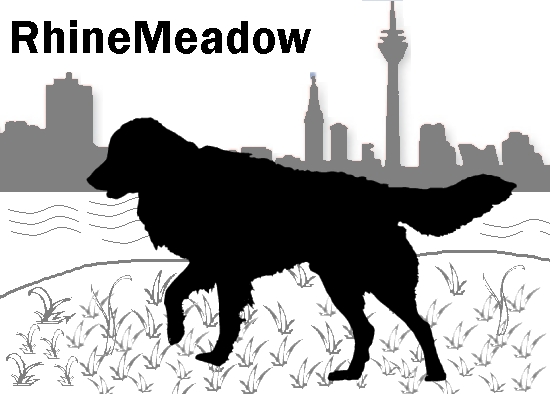 RhineMeadow Logo
Rhinemeadows mission is enhancing the comunity life of human and dogs. We intent to
promote the peaceful handling of men and dogs in the urban sphere by communication, respectful dealing with eachother, education and care

Promotion of the utilization of dogs within social engagement such as visiting service, behavioral pedagogy, man-trailing etc.

Bread care of retrievers, esp. Nova Scotia Duck Tolling Retriever by responsible breading, nutrition and education

To aviev these goals RhineMeadow is managed as a Business and Member of the Deutscher Retiever Club (DRC, member ID 256620)
RhineMeadow intents to become a registered cannel at the DRC in 2015.
RhineMeadow is represented by Ute Bartschand supported by Lutz Bartsch.
Please find contact Details at Contact.
Excellent!
We tested our Cullinan for widely spread skeletal dysplasia of Tollers.
The change in DNA sequence responsible for "chondrodystrophy" (CDDY).
The result shows Culli is clear - CDDY: "N/N"